Supply chain and operations services
Drive change. Deliver the promise to simplify lives. Enable growth..
Supply chains can't operate the way they have been.
Companies are looking to build agile, digital supply chain networks that can drive growth and profitability in challenging times. Meanwhile, supply chain leaders are operating in a world characterized by ongoing disruption.
Borderless Consulting helps clients reimagine, build and operate supply chain networks that orchestrate change, simplify life and positively impact business, society and the planet.
We help companies manage the complexity of transforming their supply chains into future-ready supply chain networks that balance the evolving expectations of customers, employees, investors and others, fuel profitable growth, and do business the right way.
The supply chain network of the future is a total reinvention of today's supply chain.
Capabilities
Borderless Consulting team of experts in end-to-end digital supply chain network transformation works together to help companies build future-ready supply chain networks that deliver on the promise to simplify people's lives and help organizations do business the right way.
Build a secure, responsive supply chain network that anticipates and adapts to disruptions, market changes and customer demands.
Create a supply chain network that can predict demand and deliver personalized products, services and experiences.
Reimagine end-to-end procurement to improve profitability and create a more sustainable and resilient supply base.
AI
Transform data-driven decision-making across supply chain networks using AI, analytics and intelligent automation
Cloud
Change through custom cloud services and solutions that accelerate innovation and value across supply chain networks.
Ecosystem
Navigate a complex partner ecosystem across supply chain networks, accelerate digital transformation and enhance the digital core.
Building a resilient supply chain network
In the new global reality, Chief Supply Chain Officers need supply chain networks that don't just minimize day-to-day risk but can also absorb, adapt to, and recover from catastrophic disruption whenever and wherever it strikes.
Organizations need to proactively manage risk and anticipate market changes by building resilient supply chain networks that are risk-aware, secure, transparent, adaptive, fast-moving and optimized.
Enhance your supply chain network risk management
Supply chain network resilience is about managing and adapting to the unknown across the whole spectrum of risk—from day-to-day operational risks through to catastrophic supply chain network disruptions.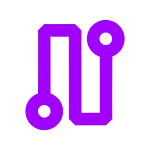 Tactical risk
Adapt to evolving supply/demand with scenario planning and modeling, plus risk/opportunity analysis, as part of sales and operations planning.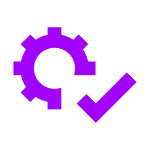 Resilient supply chain network
Enhance your ability to adapt to and recover from major disruption by identifying points of potential failure through a Resilience Stress Test.